We have two superstars joining us in Brisbane and we wanted you to get to know them both a bit better. Read below to learn more about Kym, our QLD Operations Manager and Wayde, our QLD Head of Growth. They will be backed up by our larger team who operate across Australia and the globe. Thanks to our specialist approach to management, you get the best person looking after you, your property and your tenants.
Kym Cheney, Operations Manager QLD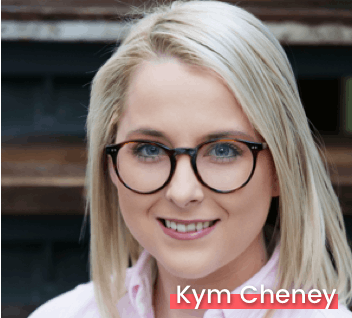 Have you always been in real estate? Can you give us a quick snapshot of your history?
Yes I have! I started a traineeship with the REIQ and an office in Surfers Paradise – I was 18 and never looked back! 
Over the past 11 years, I have covered all areas of Property Management from leasing, portfolio management, senior leadership and consulting to trust accounting and being Head of Department. I spent the last 7.5 years working for a boutique Brisbane based developer where I really honed in on my skills with the importance of customer relationships. This came with a whole other level of complexity due to the intensity of growth and being developer as well as the builder. 
What made you join :Different?
I love the fact that I now have the opportunity to not only continue my work in Property Management but I have the opportunity to assist in developing a product that will revolutionise the industry; and that is exciting! 
I want to help my clients but I also want to help other Property Managers out there in the industry to continue to love their jobs and want to come to work everyday. 
What's the number one thing you want to change in property management?
I want to create experiences that people can speak positively about; whether that be owners, tenants, contractors or other Property Managers. I believe that this can be achieved by implementing smart technology with built in systems and processes as this helps free up time to concentrate on the bigger picture items and give our full and undivided attention to our clients. 
What's your biggest accomplishment (personal or professional) to date?
I would have to say that my biggest accomplishment to date is getting my career to where it is today. The experiences I have been able to have from such a young age have all helped me into being the person I am today. I am just as passionate about Property Management as the day I was when I first walked into my first position out of high school.
I was lucky enough to have the opportunity to work alongside some very talented people and contribute to creating a Property Management department from scratch which also incorporated Maintenance, Caretaking and Managements Rights. 
I am a person that loves checklists, systems and all things around process! I know some people are not the biggest fans of this side of Property Management but I genuinely love it! This allows me to offer high customer service levels to all of my clients because I know in myself I have crossed every T and dotted every I. 
What's your biggest strength?
My biggest strength would have to be my drive for perfection and high attention to detail. I can apply this to all fascists of my work and will never settle for anything less than giving my absolute best (I repeat in my head several times a day, "what more could I have done"). This has created a large amount of opportunity for me in my career and has gotten me to where I am today. 
Where would we find you on the weekend?
On Saturday's during school terms I volunteer with the McIntyre Centre (horse riding for the disabled) where I work with a range of kids aged 4 and up with a varied disabilities. I love being taking a step back after a busy week and giving my time back to the community; seeing the smiles on the families faces makes every early morning worthwhile. 
When I am not doing charity work, you can generally find me outdoors at the beach with my two Siberian Huskies, Apollo and Ally. 
What's a fun fact about you?
I have received a fair amount of slack for this over the years but I absolutely love country music! You will find my girlfriends and I at CMC Rocks 3 day festival each year at Willowbank in Queensland getting our 2 step on!  
Wayde Hildrew, Head of Growth, QLD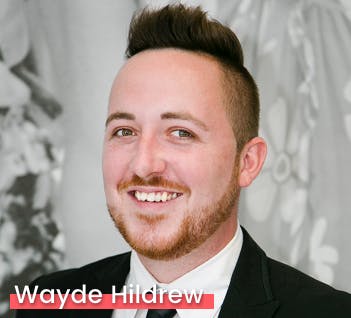 Have you always been in real estate? Can you give us a quick snapshot of your history?
 I did 6 months as an apprentice mechanic but very quickly realised that I prefer work that didn't leave grease under my fingernails.
What made you join :Different?
I joined :Different as I believe that my clients will benefit from the customer-centric focus as well as the best technology around when it comes to looking after what will be there biggest investment.
What's the number one thing you want to change in property management?
I believe that the outlook from the agents' end needs to change from just doing the individual tasks involved in the day to day management of the property and we as an industry need to understand that this is a long term business transaction for our clients and we must always have the end goal in mind.
I believe I bring a different level of passion, proactiveness and knowledge to get the best results for my clients. I also know that my approach of working outside typical business hours is unique.
What's your biggest accomplishment (personal or professional) to date?
Having been in the industry now for 13 years I have personally achieved many awards which has been due to my passion for not only the real estate industry but also for my clients..
–           Ray White QLD BDM of the Year 2016
–          Bdm of the Year for Real Estate Training Group National Awards 2017 & 2018
–           Domain Group Rising Star finalist 2017
–           REIQ Young Guns 2016
–          National BDM of the Year for PPM Group 2018
–         QLD BDM of the year for the REIQ 2019
Whilst it is great to receive such recognition within the industry, many of my favourite personal milestones relate to my clients and the assistance I have been able to provide them. Creating wealth through property can be a scary process for many investors but being able to help them grow their investment portfolio from 1 to dozens and their thought process around investment change is second to none. I have assisted owners with design tips and ideas to increase return through the building process and taken over properties that have been damaged and been able to organise not only the repair of the property but ensure a positive reflection for the real estate industry is provided to these clients. I have worked with over 2,000 investors throughout my career which I am highly proud of. I am also thankful to have been in a position to sponsor Mitchelton Special School for the last two years for their annual fun run as well as working alongside Aspley Care with their fundraising efforts.
What's your biggest strength?
I believe my biggest strength is my honesty, I pride myself on being upfront and honest in all communication and dealings.
Where would we find you on the weekend?
I love to spend my weekends with my family playing board games or having a day out. I also love the beach so you just find me enjoying some sun and surf.
What's a fun fact about you?
I am an avid reader and have my own little library of over 2,000 books. I am deathly afraid of crocodiles and sharks. I love to throw myself a birthday party every year, if you can't celebrate yourself, who can you celebrate.