In recent years, the world of property management technology has seen some significant and innovative changes - and this has been great news for those in the industry.

Emerging property management technology solutions are key to driving business growth and gaining a competitive advantage. Staying on top of these trends can simplify and automate processes, saving time and boosting revenue while delivering excellent customer service.

In fact, 52% of property managers have switched up their software in the last two years to boost their operations. However, 64% of property management firms said they won't be making any changes to their software in the upcoming year.

In this article, we'll explore what real estate tech is, what it can do, plus five property management tech solutions that are worth considering. Let's jump right in.
What is real estate technology?
As a property technology company, we've seen firsthand how much real estate technology, or proptech, has transformed the industry. Can you imagine that just 20 years ago, it might have taken anywhere from 30 minutes to an hour to complete a task that now takes just five minutes with the help of technology? Seems absurd, right?

But what exactly is real estate technology, and how does it help real estate businesses?

Real estate technology is an umbrella term that covers all the tech tools that real estate agents and property managers use to buy, sell, research, manage, and market properties. At every stage of the real estate transaction, technology is there to streamline and simplify tasks.

One subcategory of real estate technology is property management technology, which helps owners and tenants with everyday tasks related to their rental properties. Property management technology makes tasks like data entry and transaction reconciliation a breeze, thanks to automation.

In short, real estate technology has made the industry a lot faster and more efficient.
Will technology replace real estate agents?

This is a question we get asked often in industry circles, and our answer is always a resounding no.

In a relationship-dependent role like property management, technology can only assist in making a tough job easier. It's a valuable tool that helps real estate agents and property managers do their job more efficiently and deliver better experiences for their clients.

So while property management technology won't be replacing real estate agents or property managers anytime soon, it's already changing the way we approach real estate and its key players.
Team :Different
Why is property management technology important?
Property management is a time-consuming and demanding role, particularly when you've got a stack of properties under your rent roll to manage. 

In fact, 16% of property managers say their role is too busy and this figure increases to 31% for those managing 200 or more properties.* 

But with the right property management technology solutions, property managers can work smarter and not harder. They can effectively manage all their properties and deliver better experiences for owners and tenants. 

Here are just a few benefits of property management software and technology for real estate agencies and property managers:
Save time and boost team efficiency: property management technology can automate and streamline processes and everyday tasks, saving time for teams and boosting overall productivity. 
Lower the risk of human error: manual processes come with the risk of human error, but using technology to automate your processes effectively reduces this risk. 
Free up resources to focus on value-adding strategic work: instead of spending time plugging numbers into a spreadsheet, property managers can use their time and resources to focus on delivering a great customer experience.
5 Smart Property Management Tech Solutions for Agencies and Businesses
1. Virtual Tour Technology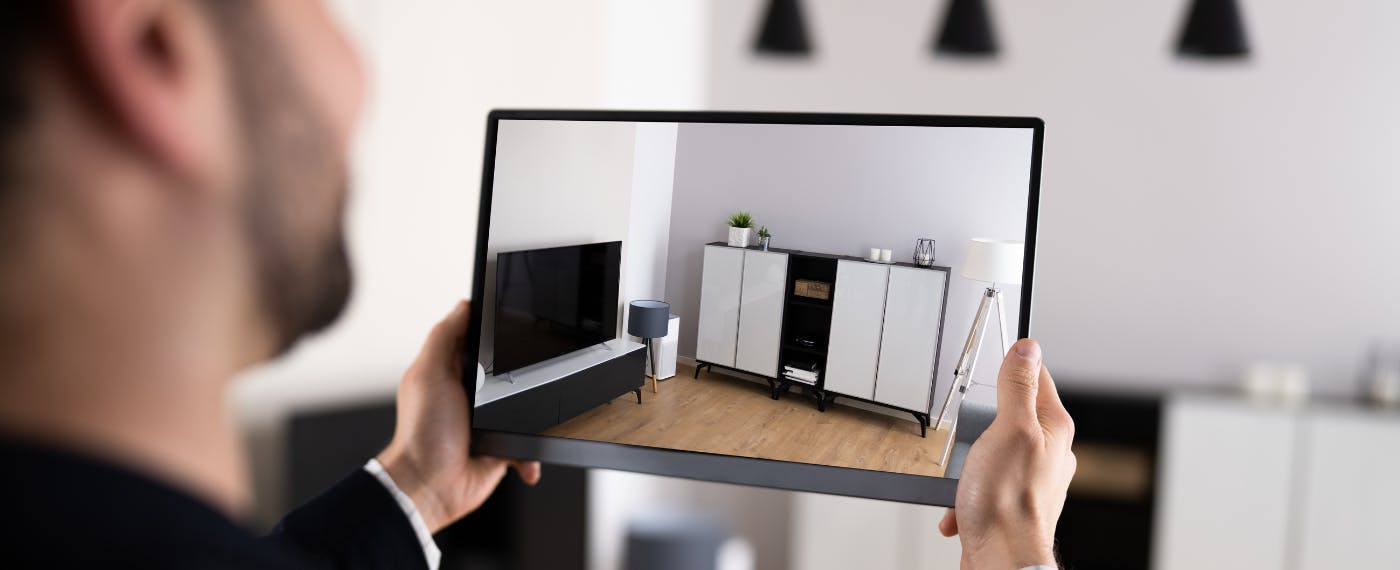 The adoption of virtual tours and mobile inspections increased during the pandemic with 44% of property managers using this technology.* And in the world of real estate, it's looking like virtual reality is here to stay.

Not only does it save time for property managers, tenants, and potential buyers, but it's also a useful tool for foreign investors who can't visit a property in person.

According to research by Goldman and Sachs, by 2025 the virtual reality real estate market will be worth $2.6 billion.
2. Chatbots and App-based Instant Messaging
It's already made a big impact in the real estate industry, and the use of Chatbots and app-based instant messaging is only expected to grow.

App-based messaging makes communication between property managers, owners, and tenants more efficient and seamless, allowing questions to be answered quickly and on the go. 

Chatbots can also help property managers by automatically answering frequently asked questions, saving them time and improving the tenant experience.
3. Cloud-Based Document Management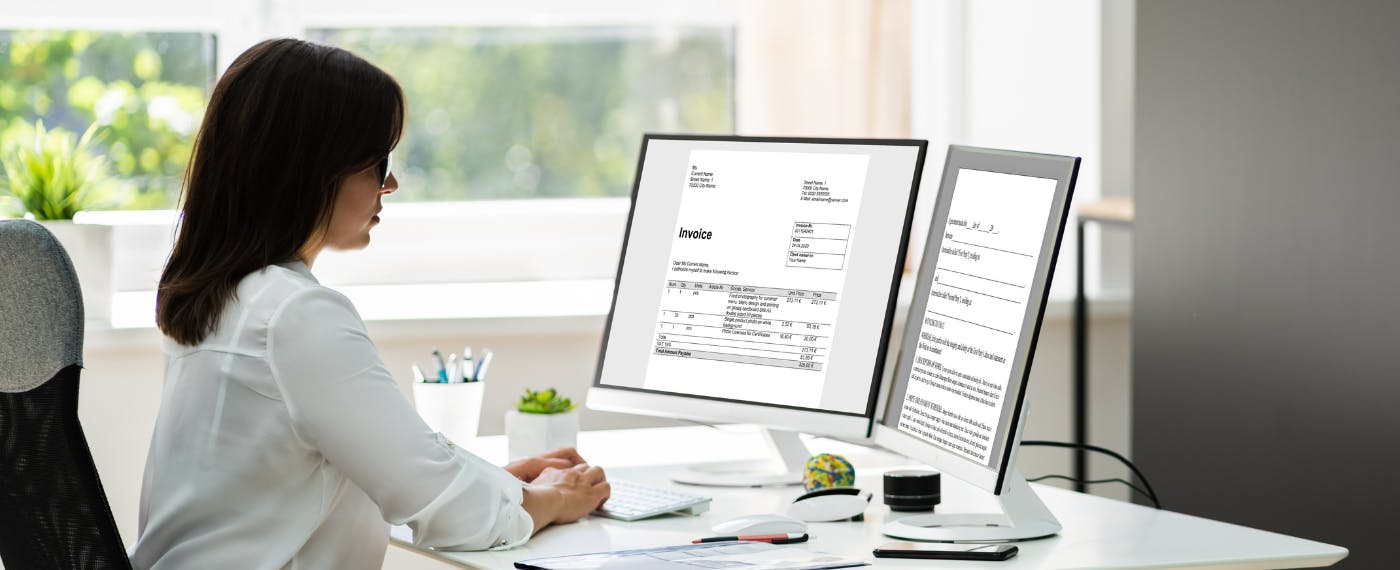 This solution allows property managers to handle everything related to their properties on a single platform, from collecting rent to managing maintenance and compliance. 

The pandemic saw an increase in the adoption of online and digital leases, with 50% of property managers embracing this technology.*

From scaling your rent roll to managing properties digitally and on the go, cloud-based property management software has seriously changed the way property managers do business.
Automating tasks can save real estate agencies and property managers a lot of time. By using technology to switch manual processes for automated tools, it's possible to complete tasks faster and more efficiently, while also reducing the risk of human error. 

This can even include mundane tasks like data entry to more urgent tasks like processing invoices, and making sure suppliers get paid on time.
5. Real-time Portfolio Management
One of the best advances in real estate technology is being able to access your entire property management portfolio on a single dashboard. 

Real-time portfolio management helps to easily manage your properties and keep track of maintenance, compliance, and rent collection all in one place. 

As a nifty bonus, it also gives you insights into the income you're earning from all the properties under your rent roll.
Is there a :Different proptech solution?
The importance of having a profitable rent roll is a given. It's a smart move to expand revenue and scale your business, but building it from scratch can be time-consuming without the right support in place.

That's where we come in. Our technology is designed to streamline processes and make life easier for your team. We also provide expert support to help you manage and communicate with owners and tenants. 

With :Different for Agencies, you can easily establish a rent roll with minimal upfront investment. With the best people behind our property management tech, we offer a hassle-free experience to help you start building your business today.

Disclaimer: The information provided on this blog is for general informational purposes only. All information is provided in good faith, however, we do not account for specific situations, facts or circumstances. As such, we make no representation or warranty of any kind whatsoever, express or implied, regarding the accuracy, adequacy, validity, reliability, availability or completeness of any information presented.

This blog may also contain links to other sites or content belonging to or originating from third parties. We do not investigate or monitor such external links for accuracy, adequacy, validity, reliability, availability or completeness and therefore, we shall not be liable and/or held responsible for any information contained therein.