There's a reason 1.86 million Australians (like you) own an investment property.  It's a proven way to earn extra income without dipping your toe in the volatile stock market. But once you've snagged an investment property, how can you make sure you're getting the best returns? 
As an investor, you want to make sure your hard-earned cash is well spent on a property that will grow in value. Because there's no point spending tonnes of time and effort on an investment if you're not going to reap the rewards, right? Plus, no one wants to miss out on thousands of dollars in potential rental income. 
The good news? Maximising your returns doesn't have to mean pouring all your spare time into your investment property. In fact, it's all about taking the emotion out of your decisions, understanding what experts you need by your side, learning when you should spend vs when you save, and managing your expenses to take the headaches out of tax time. 
To help bring you all the knowledge you need to maximise your returns, we've interviewed Helen Collier-Kogtevs, one of the leading property educators in the country and the founder of Real Wealth Australia, to share her expert insights with you. 
Ready to save big and boost your profits? Let's dive in.
Take your emotions out of the picture
We don't need to tell you how important it is to keep your emotions out of the picture when you're doing business. After all, making decisions based on your emotions (especially when you have an investment worth hundreds of thousands of dollars on the line) isn't the best course of action, to say the least. But what does this look like in action?
Don't rent your property to family or friends
We know how hard it is to find good tenants who you can trust to look after your property. In fact, 21% of owners in our August 2020 survey on property investing quoted "finding tenants" as one of their biggest challenges.
But it's not just about sorting the good tenants from the bad. To get the best returns, it's crucial to stop emotion and personal relationships from clouding your judgment. And yes, that means steering clear of leasing your property to friends and family. 
Sure, getting your mates to rent your property at a cheaper rate might give you peace of mind knowing the place is in good hands. But, offering a $100 a week discount means you'll lose out on $5,200 in rental returns every year. Plus, you'll be left to pick up the tab for the mortgage repayments as well as all the expenses of maintaining the property. See what we're getting at here?
Raise the rent when you know you should
The same goes for keeping your rent competitive with the market. Investors like you, as Helen recommends, should be increasing the rent every year to keep in-line with the market. To do this, you should keep an eye on supply and demand as well as vacancy rates to check how your rent compares with other similar properties in your area. The formula goes like this: if there are more people looking for rentals than there are properties available, you'll have a better chance of raising the rent successfully. 
"Obviously, there are some circumstances where you can't increase the rent, like right now during COVID. But, when it's a normal cycle, I like to increase my rent every year."
Helen Collier-Kogtevs, Founder of Real Wealth Australia
We get it - you might be cringing at the thought of approaching your tenant with the news that you're going to increase their rent. But to really treat your property like a business, the emotions need to stay out of the picture. 
So, how can you go about doing that?
The middle-man who helps you stay emotionally un-invested
To make your life easier, your property manager can handle the negotiation process for you (to save you those awkward conversations with your tenants). They'll also have their finger on the pulse of the local market and will have the research and industry know-how to back up and justify the increase in rent. 
Having an expert on-hand as the middleman between you and your tenants will help keep you focused on generating the best returns, rather than worrying about how your tenants might react to the change. And beyond these awkward conversations about raising the rent, keeping the frustration out of any issues that may arise is also part of a property manager's duties and responsibilities.
"Property managers allow you to stay detached, and they help deal with any problems that the tenants dish out. So they're really key for me. Because, you know, I can just talk to a property manager without getting emotionally involved. I can say: alright, the dishwasher's not working? Okay, we need three quotes. Here's the budget - get it done. I don't have to race around looking for anything."
Helen Collier-Kogtevs, Founder of Real Wealth Australia
By having a property manager take care of the day-to-day management of your property, you'll enable yourself to take a step back and see the bigger picture. This way, you're more likely to make objective decisions that will help you maximise the returns on your investment.
Keep tabs on your expenses to save big at tax time
Tax time can be a huge headache for investors like you. Because nobody wants to spend hours sifting through boxes of recipes and collating invoices when June 30 rolls around, right? But a great record-keeping system can help you save serious coin when working with an accountant and gives you the best chance of getting a nice surprise at your next tax return. 
"I like using software to manage my expenses. When it comes to tax time, you transfer that data straight to your accountant and they'll often charge you less because you're not giving them a shoebox of receipts or a ridiculous spreadsheet that you've made up."
Helen Collier-Kogtevs, Founder of Real Wealth Australia
Did you know there are over 25 expenses you can immediately claim as tax deductions from your investment property? By using tech to enhance your record-keeping system, you'll easily be able to get a snapshot of what deductions you're eligible to claim. And trust us, this will help you get the best bang for your buck when working with an accountant. 
And while we're chatting about tax returns, it's important to find a great accountant to help you get the most back at tax time. Not all accountants or accounting software offer the same level of service and a lot of this has to do with how much you're willing to invest. While it might seem smart to go for the cheapest option, you'll typically only receive a basic tax return rather than strategic advice about how to structure your investments, reduce your expenses and grow your portfolio.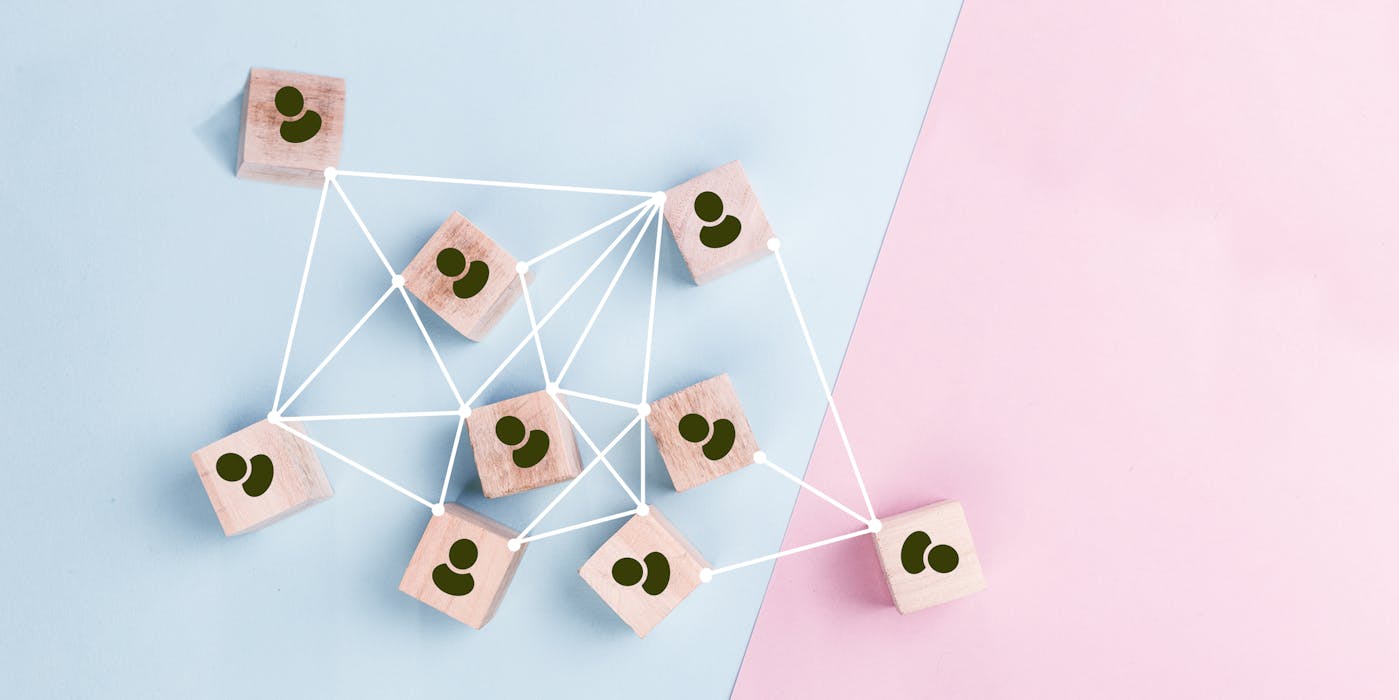 Invest in the right team of experts
Speaking of costs, the same logic applies when choosing your team of experts. We've all heard companies talk about the importance of hiring the right people, and with good reason. Having the right team around is essential to getting the job done well. While you can take the DIY approach to manage your investment property, it'll be difficult to get the best results without the right professional help, so this is where you won't want to penny-pinch.  
"Think of it as a cost of doing business. If you're going to invest hundreds of thousands of dollars in buying an investment property, you're not going to want to skimp on the experts. If you've got the right people that have the experience, they're going to pay for themselves."
Helen Collier Kogtevs, Founder of Real Wealth Australia
So, what experts should you have by your side to get the best returns from your investment property?
Firstly, you'll need a team of people to help you acquire the right property, including:
a mortgage broker: to help you  find the most suitable loan for your specific situation
an accountant: to help get your finances in line for your property purchase
a solicitor or conveyancer: to guide you through the legalities in the purchasing process
pest and building inspectors: to make sure the property you've got your eyes on isn't a dud property 
Bringing in the professionals from the beginning is key to making sure you make a smart investment. In many cases, they'll be able to offer helpful advice and guidance to make sure your investment is set up for success from the get-go. 
"It's important that you know if there's anything wrong with the property. Get the right professional out there to look at the building, whether it's because it's an old building, or just to check over it. Also, make sure you're getting a really good pest inspector in there."
Helen Collier Kogtevs, Founder of Real Wealth Australia
Plus, there's also a bunch of professionals who can help you post-purchase, including:
an accountant: to do your tax returns and offer you strategic advice about how to structure your investments, reduce your expenses and grow your portfolio
a quantity surveyor: to do your depreciation schedule so that you're claiming all the deductions you can when tax time rolls around
a property manager: to make sure your  investment is in tip-top shape and maximise your rental return 
an insurance broker: to make sure you've got the right insurance to protect you and  your property
a mortgage broker: to set you up for your future investment property purchases
Building positive relationships with your team of experts can prove to be incredibly beneficial. In fact, you might be surprised by the places where they're able to help you maximise your returns.
"Back in the day, we bought half a dozen properties -  but because they were all old, we didn't think there was anything worth claiming as tax deductions. So one day I was chatting with my quantity surveyor, and it came up in conversation, so he insisted that he take a look for us.

"By the time we got schedules on all those properties, we had $20,000 in extra deductions that we didn't think we could get. So, you know, if you're going to spend $600,000 on a property, and you've got the right experts, they're going to pay for themselves."
Helen Collier Kogtevs, Founder of Real Wealth Australia
Remember: lower property management fees aren't always a better option
Just as how you won't want to skimp on your team of experts, the same logic applies when you're thinking about how to find a good property manager. While getting the best deal is important, you still want to make sure your investment is taken care of by an experienced professional. 
The balance between cost and value for money is a massive consideration for investors like you. In fact, 42% of the 3,000 investment property owners we've spoken to say it's their biggest pain point. While it's possible to negotiate your property management fees, this can come with a hit in service level that may mean your property isn't at the top of their priority list.  
"If you've negotiated your property manager down to 5%, and someone else is paying them 10%, whose property are they going to put more time and energy into?"
Helen Collier- Kogtevs, Founder of Real Wealth Australia
We know how confusing and difficult percentage-based fees can be. That's why we encourage savvy property investors to look for property managers who offer a flat property management fee that's simple and transparent. That way, you'll know exactly what you're spending your money on to pick the right level of service for your property. 
Foster positive relationships with your tenants and property managers
Putting your property into the hands of other people can feel like a big risk. After all, it's your hard-earned cash on the line. But, treating your property like a business isn't just about the bottom line. In fact, building good relationships with both your tenants and property managers is a smart move to make sure your asset is in safe hands.
Think about it like this: if you treat your tenants well, they'll do the same for your property. 
"At one of our properties, there was a massive storm where the roof started leaking. The tenant got into the roof, found where the leak was, and just put a bucket under it - nothing major.

"But what it did was it stopped having all that water drip through and then damage all the plaster. Had he not done that, we would have had to replace it, and it saved us an insurance claim.

"So we then sent them a slab of beer and a bottle of wine, and we got the property manager to do that for us."
Helen Collier Kogtevs, Founder of Real Wealth Australia
And the same goes for rewarding your property managers when they go above-and-beyond. A simple gesture like sending a bunch of flowers when they've helped you out can make a massive difference.
So, while it's important to keep your emotions out of it all and treat your property like a business, it's also crucial that you don't forget about the human element of doing business. Learning how to maximise your returns is all about putting your time, energy and money in the right places. Make sure you have the right experts and professionals by your side - this way, you'll be able to take the hassle and stress out of managing your investment property.  
Thinking of buying an investment property in the upcoming months? It might be a good idea to get in touch with the experts at Real Wealth Australia for investing advice. You can also reach out to the property managers here at :Different for some insight into how we manage your property.
Disclaimer: The information on this website is for general information only. You should consider seeking independent legal, financial, taxation or other advice to check how the website information relates to your unique circumstances. :Different and Real Wealth Australia are not liable for any loss caused, whether due to negligence or otherwise arising from the use of, or reliance on, the information provided directly or indirectly, by use of this website.