20% of Australians own an investment property and only 27% of them own two or more. If you are keen to belong to this 27%, there is some work ahead of you! Some of our owners' top priorities include a clean house, well-behaved tenants and great communication with their property manager. Yet these all pale in comparison to the number one priority: a positive cash flow.
What is property maintenance?
Let's begin with the basics when it comes to property maintenance: operating and capital expenses. Understanding this simple breakdown can help you plan your future cash outflow related to your rental property and get you building up your property empire in no time.
Is property maintenance essential?
In reality, even the most immaculately maintained property is likely to need servicing or a revamp at one point or another. On top of this, it is always best to expect the unexpected when it comes to properties. Who knows when the next burst pipe or mould attack will occur? What we do know is it is always best to be ready and have room in the budget for any and all property maintenance.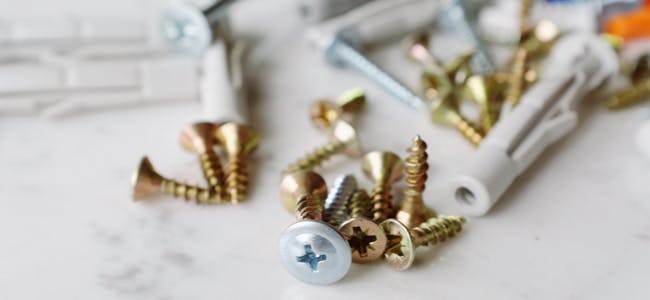 1. Operating or maintenance expenses
The general cost of property maintenance falls under this category. This also includes taxation and insurance. You need to account for some of these expenses annually or bi-annually while the rest may occur without warning. Thus, it's proactive to conduct regular inspections to identify imminent repairs.
Employing a property manager who conducts regular inspections will help you stay on top of your operating and maintenance expenses. This way, you'll always know the state of your property and can anticipate (as best as possible) any upcoming expenses.
As the property owner, your responsibility includes replacing items subject to natural wear and tear, outdated locks, bolts and furnishings. Meanwhile, if the tenants cause any damages to your property due to negligence or improper use, you can ask them to pay for the repairs. It's also crucial to respect and respond to repair requests from tenants promptly.
What are the rental property maintenance expenses?
The following list highlights what are rental property maintenance expenses you should keep in mind:
Painting
Landscaping
Garden, yard or outdoor area maintenance
General cleaning and chemical costs for swimming pool
Light bulbs and batteries on smoke detectors
HVAC filters
Repairs for gardening equipment
Pest control
Cleaning products
Among the most popular repair requests are plumbing leaks and appliance breakdowns. Similarly, clogged sinks and toilets, bugs and even roof leaks are potential pain points to keep an eye out for. There are a number of tax-deductible home improvements you can make to your investment property today, which can help reduce your operating and maintenance expenses in the future.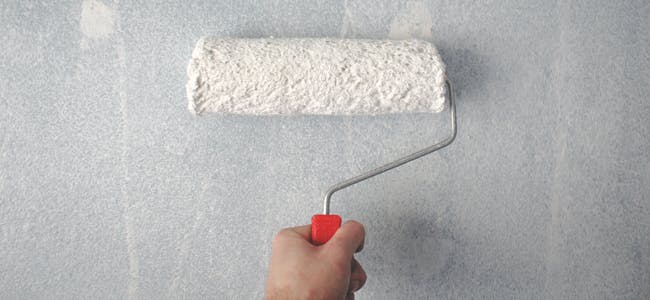 Capital expenses (CapEx) are the second classification of costs you need to budget for. These enhance the condition of the property and extend its life. Without adequate upkeep, the property value may deteriorate. Therefore, you may consider CapEx as an investment rather than an investment property maintenance cost that reduces your income. Tenants prefer a well-kept property over one that is in dire need of repairs and replacements. So, let's look at what these expenses are:
Plumbing
Replacing or adding new appliances
HVAC (Heating, Ventilating, and Air Conditioning)
Water heater
Flooring
Roof
Countertops
Remodeling bathrooms and kitchens 
Windows
Work out a plan to account for how many years each of the above items may last. This way, you will know when the time is to replace or upgrade them.
A simple way to distinguish between a CapEx and a maintenance expense is to ask yourself whether the expenditure is improving the condition of the property or reinstating it back to its original state. If it's the latter, then it's a maintenance expense.
How much is property maintenance?
This depends on many factors such as the size, condition and age of your real estate. The type of property, whether it is a single family home or serves business enterprises also affects the degree of maintenance necessary. For instance, larger properties with ample car parking and additional features may require higher cleaning budgets.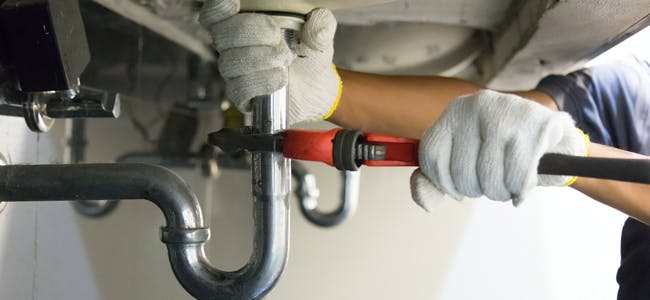 Methods to allocate your maintenance budget
There is no right or wrong way to budget. But as a general rule of thumb, the following formulas may help you forecast your investment property maintenance costs:
The 50% rule suggests that total operating expenses may amount up to 50% of the income your rental property generates. For instance, a monthly rent of $1,000 may incur about $500 as maintenance costs.
The 1% rule considers the annual property value. It suggests that total operating costs could take up to around 1% of the property value per year. For instance, if the value of your property is $400,000, then your annual maintenance cost may be around $4,000.
5X rule fuses monthly rental income with annual maintenance costs. Multiply the monthly rent by 1.5 to find the annual maintenance expenses. For instance, a monthly rent of $2,000 will present an annual maintenance cost of $3,000.
We all know these are estimates. Chances of fluctuations and seasonal variations are high. Yet, it never hurts to prepare in advance. In fact, it can help you avoid running into cash flow problems.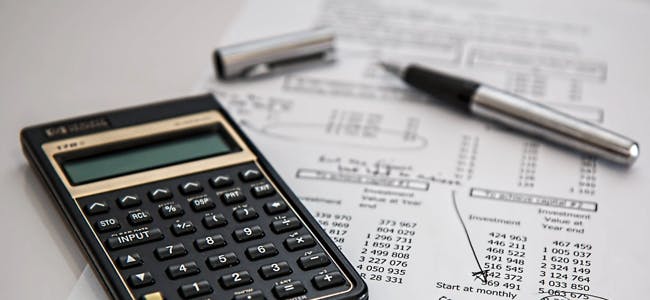 Other expenses to keep in mind:
Insurance - This can help you cope with defaulting tenants or any damages to your property. Popular Australian landlord insurance service providers cover loss of rental income, damage to contents by fires and natural disasters, as well as damage to the building caused by tenants, guests or pets.
Tax - You must disclose your rental income on your tax return. You can claim the rental property expenses such as repairs, maintenance costs, bank loan charges, settling default utility bills left unpaid by tenants, property manager fees, advertising costs, insurance, and legal and land taxes. For further details click through here.
How :Different handles your maintenance expenses
Hiring a property manager can help you stay on top of the maintenance expenses of your rental property. A good property manager will conduct regular inspections so you can stay up to date with the state of your property and anticipate any maintenance issues. This way, you don't have to drive miles to check your property. As a part of our investor relations, we prioritise our property owners' needs.
At :Different, we conduct 2 inspections per year in VIC and NSW and 4 in QLD. Through our owner app and online portal, all :Different owners can easily login and see photos and details of the current state of their property. Their tenants also have access to their own tenant app, through which they can log any maintenance issues along with photos and videos.
For every maintenance job, :Different owners can opt to use their own preferred tradesperson or select from a range of quotes from our reliable network of tradespeople. 
Equipping our owners with the knowledge to make informed maintenance decisions
Many investment property owners want to know how much property maintenance companies charge for specific jobs. To help educate and ensure transparency, our maintenance team provide :Different owners with benchmark data to ensure we are always providing the best price for the job. With this, owners get an approximate value a job may cost by comparing similar jobs done for other property owners. As a result, owners can prevent the investment property's maintenance costs from exceeding the budget.
As we pay our tradespeople on a 30 day credit period, you won't have to worry about paying bills as we pay out any maintenance jobs after your rental income comes through.
How much do property maintenance companies charge?
The cost of property maintenance services depend on the nature of the task at hand. Using the right resources is key in the proper upkeep of your apartment or commercial property. For instance, due to COVID-19, it is important for restaurants to frequently sanitise the surfaces and ensure the property is hygienic.

:Different gives you quotes from local agents who have met industrial standards. From general cleaning such as sweeping and washing to plumbing and electrical work, these contractors and technicians have enough experience to resolve tenant requests efficiently.
Want more content on property management and real estate?
Subscribe to our FREE monthly newsletter for the best property content on the internet! 
Disclaimer: The information provided on this blog is for general informational purposes only. All information is provided in good faith; however, we do not account for specific situations, facts or circumstances. As such, we make no representation or warranty of any kind whatsoever, express or implied, regarding the accuracy, adequacy, validity, reliability, availability or completeness of any information presented.
This blog may also contain links to other sites or content belonging to or originating from third parties. We do not investigate or monitor such external links for accuracy, adequacy, validity, reliability, availability or completeness, and therefore, we shall not be liable and/or held responsible for any information contained therein.