Buying real estate is one of the largest investments you can make, so it comes as no surprise that it's crucial you make a good choice for your property manager. You'll want someone who's both competent at managing your rental property and has your best interest in mind. Making a poor choice could lose you valuable tenants and make property investing much harder than it needs to be.
No matter if you're a novice property owner or if you've already got 6 properties under your belt, you can still conduct thorough research and screening to find the best options available.
Our property expert Wayde Hildrew has outlined four steps for how to find a good property manager. We've also included a list of questions you should ask a property manager at an interview, all the while setting you up with essential tips along the way. By the time you finish this article, you'll be well-equipped to find and evaluate your options, and choose the right property manager with confidence.
Step 1: Establish your selection criteria
When thinking about how to find a good property manager, you should first think of yourself as an employer. This makes sense since you are, after all, hiring someone to do work for you at a price!
This means that you'll need some selection criteria. It's about having an idea of what you're looking for before you start searching for candidates.
Wayde explains that there are three key factors that you should take into evaluation:
Price
Service level
Ability to manage risks and get results
A large number of property managers will offer trade-offs between these factors. For example, a property manager might provide an all-encompassing service with cutting edge technology, but it's at a price premium. Or, they might be a low-cost provider but have standardised their activities across large areas, which gives them no location-specific expertise or experience to minimise risks.
However, Wayde further shares that investment property owners who do their research don't necessarily have to trade off one benefit for another.
"There are definitely property managers who can provide excellent service and get strong results at a reasonable price point. That is what I recommend real-estate investors try to look for as much as possible."
Wayde Hildrew, :Different Property Expert
In fact, property managers who routinely innovate on their processes and their service model have found ways to give property investors all the benefits while staying low-cost.
Once you have identified what you're after, you can start looking for potential candidates.
Step 2: Find a pool of property managers
How do you find a good property manager? Word of mouth is always a great place to start. On top of that, there's a world of resources online which can help you vet potential candidates and come up with a list of prospective property management companies. 
Wayde recommends that you talk to other investors for insights on their experiences and property manager recommendations.
"People who have been through the process before will have had positive and negative experiences, and are good to speak to."
He further adds that you can look at what is marketed online to find good property managers. Put yourself in the shoes of a potential tenant, and browse rental listings online in your relevant area to see which property managers are doing a good marketing job to find some potential candidates.
Whenever you come across a candidate, you should Google them and jump on their website to see how they work. Check their fee structure and the service they provide, read reviews and decide if they're a good fit within your criteria.
Once you have a list of about 2-4 very strong property managers, you should reach out and arrange an interview with each candidate. This is when the first test happens!
"If you don't receive a response within 24 hours after reaching out, then it's probably going to get even worse once you're actually in business! If that's the case, then you should probably just cross that property manager off your list."
Wayde Hildrew, :Different Property Expert
Step 3: Interview property manager candidates
Now it's time to get down to business and have a chat with the candidates directly. So, how do you know what to ask a property manager in an interview? And how do you find the best property manager from the interview?

You should prepare strong and difficult questions to ask the property manager that tests their knowledge of the market, proactiveness, and ability to set you up for success. We've come up with a list of 8 questions to guide you through this interview process.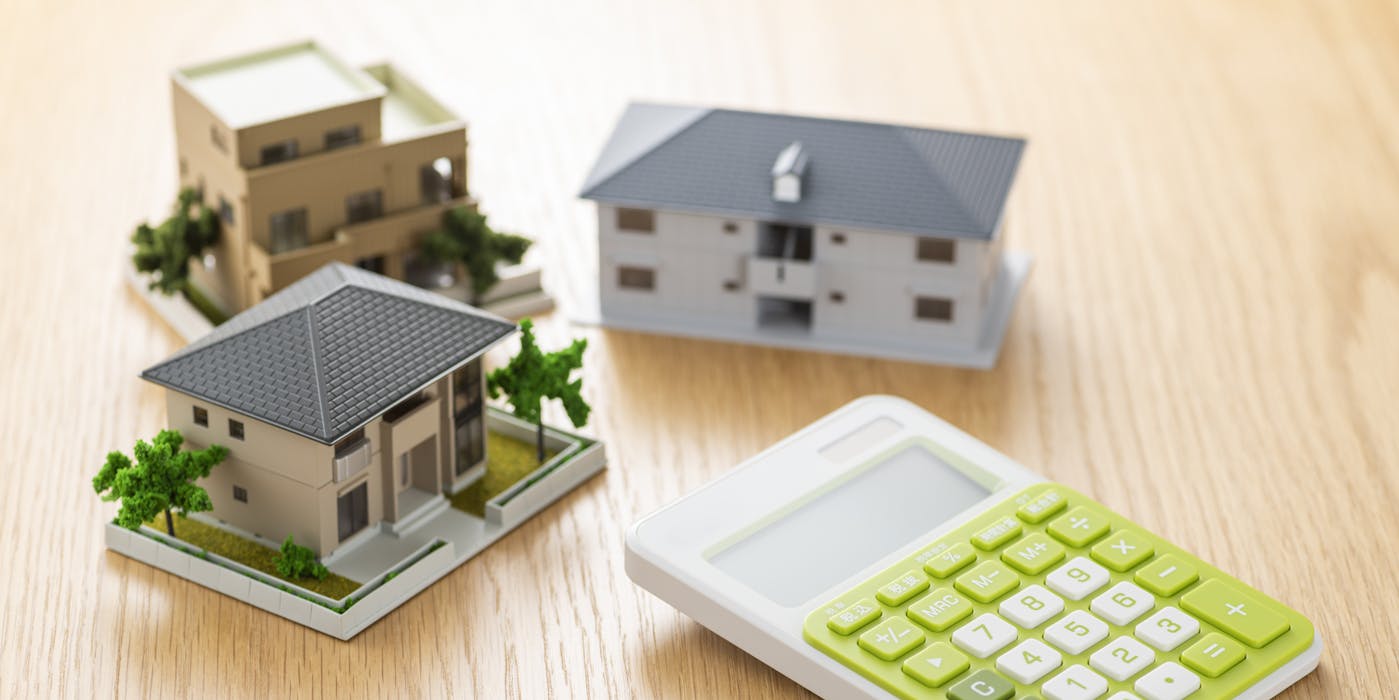 8 Questions You Should Ask When Interviewing a Property Manager
1: Can you outline your fee structure?
What does a real estate property manager do for the ongoing property management fee, and what services will cost extra? 
You want to get a full breakdown of property management fees to make sure that you know from the get-go exactly what you'll be paying - if your management fee covers all the possible duties and responsibilities of your property manager, or if you'll be charged extra for services like maintenance and inspections.
"A lot of property investors only look at the management fee, but you also need to ask about the entire cost structure. Then the property manager has to outline marketing fees, annual fees, and so on."
Wayde Hildrew, :Different Property Expert
2: How many properties do you currently manage?
The property manager should tell you about the size of their team and how many rental properties each agent or team manages. It's not uncommon for property managers to be overworked from managing too many investment properties, especially if they're required to manually perform repetitive tasks for each and every property under management. That leads to poor service for you.
The best property management agencies will tell you what it is they're doing that makes them successful no matter what number of properties they're managing at the time. Those who have been able to achieve this, for example, would have employed technology to not only make communication easier, but also automate repetitive tasks that otherwise would need to be done manually.
3: How many years of industry experience do you have?
A property manager who has rich experience, particularly in your local market, is going to excel at making the right improvements to your investment property and mitigating risks.
Did you know that the average property manager is in their early twenties, and the average time someone stays in property management is only about six to nine months?
"If that's what the agency is offering, then that's a red flag that property management is not really what the agency is prioritising."
4: How do you screen and select tenants?
Having a strategy for finding high-quality tenants who will stay in the long-term is crucial to successful property management. It would help if you were looking for a property manager who has a rigorous tenant screening process and a strong advertising strategy to maximise the prospective tenant pool. 
Don't forget to look out for signs that the property manager will endeavour to keep the tenants happy even after your property is leased to them.
"A lot of the issues that happen with tenants is because of a lack of communication on the agent's part. You should get an agent who works for the investor, but also understands that the tenant is key. This focus should be communicated to you."
Wayde Hildrew, :Different Property Expert
5: What could your agency be doing better?
You want to see that the property manager is aware of their flaws and that they're investing in their processes to provide better service.
"If they're not willing to tell you something that they can improve on, then that tells me they're not a property manager who is focused on always improving their service level. They should be able to answer this."
If the property management agency has good technology, staff and does marketing right, then that's typically a good sign that they're investing in their processes, and that they take property management seriously.
6: Do you have any recommendations on how I can reduce my risk or increase my return?
Even if it's your first meeting, the best property management experts would be able to suggest ways of increasing returns and reducing risks, such as making improvements to your property and locking in longer leases. They should be able to let you know what those ideas are from day one.
"I would always ask this question. You want a property manager who is looking at your real estate in the bigger picture - one who tries to figure out what they can do to solve future problems from day one."
Wayde Hildrew, :Different Property Expert
7. Are you the one who will be managing my property?
It's not uncommon to find that the person you're interviewing isn't necessarily the one who will be responsible for the day-to-day management of your property. Unless the agency you're interviewing has a team-based approach that has proven to be successful, you might feel more inclined to understand the expertise of the specific property manager who will be looking after your property. 
8: Do you have any questions for me?
You want to see that the property manager is trying to understand what you specifically are expecting of them. They should ask you about your preferred methods of communication, your peeves, and so on so that they can work within those limits.
To make the decision-making process easier for you, we've created a free interview questionnaire form that you can use when interviewing prospective property managers. 
When you've interviewed all of the top choices on your list, it's time for you to make a choice and sign a residential property manager contract!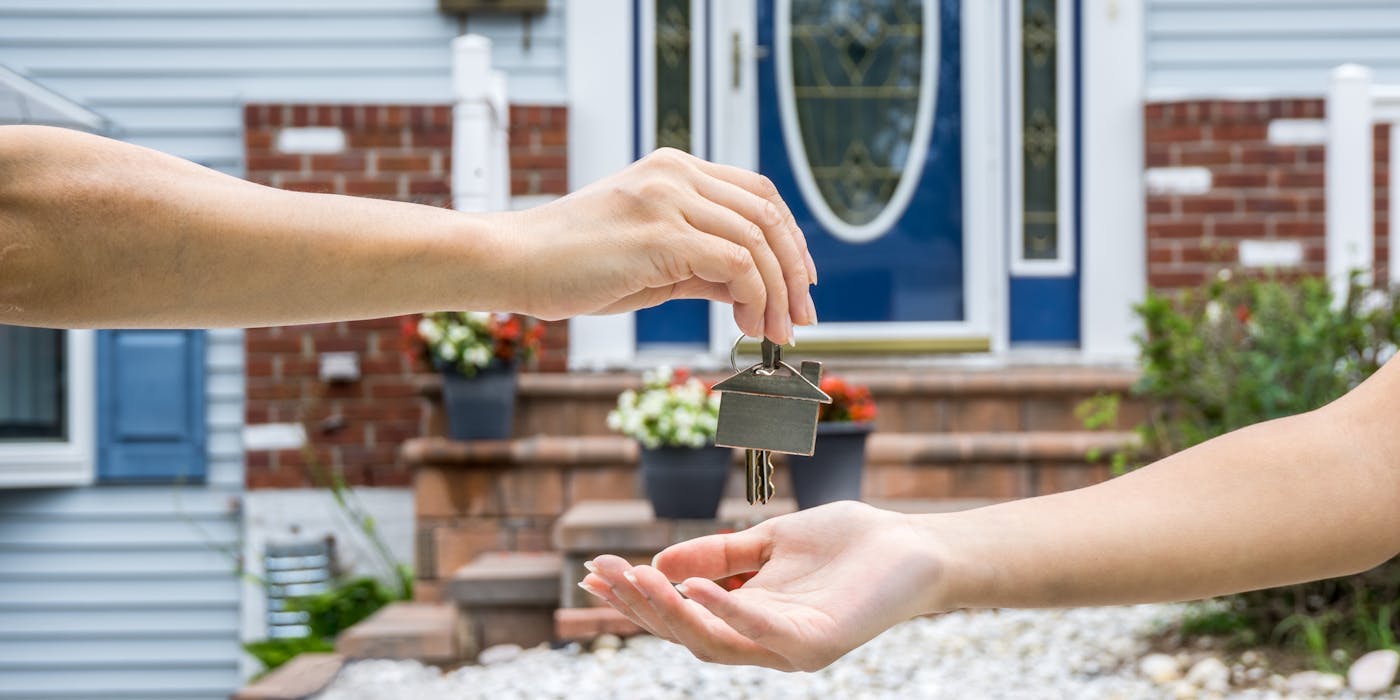 Step 4: Check if you've made the right choice
So you made your choice and you signed a contract with a property manager. Is that it? Not quite!
Wayde recommends that you should follow up on your property manager, and do some routine checks and controls for the first couple of months.
Are they communicating with you? Letting you know what's happening to your property? Are they providing documentation to you as soon as it's completed? Have they completed their first routine inspection and how did it go?
"The first three months is where you should be gauging whether your property manager choice is a good one. That's where you're going to know the real quality of the property manager."
Wayde Hildrew, :Different Property Expert
If you have to chase them up for information, or you simply don't have access to what you need, then that's a sign that they're either managing too many properties or that they always communicate scarcely.
"That's not the way to do it."
A :Different property manager
:Different is a property management company that offers support for property owners in a, well, different way from traditional agents. Also, :Different provides real estate news, market insights, and guides for its stakeholders to keep them up to date with the industry. 
Our team-based approach means that instead of having a single property manager, you get a whole team of experienced property experts to make sure your requests are addressed in the most efficient way possible. It makes sense for the right issue to go to the right person - for the finance experts to take care of your bills, the leasing team to help you find great tenants, and the maintenance team to take care of maintenance.
This is enabled by a proprietary property management platform that we've built from scratch, which ensures everyone in our team can access the historical data and past communications to do with your property. No handover is ever necessary, and the right person can always be there to help you and your tenant when they are needed.
And we've got the numbers to prove it too. With 4.2 out of 5 stars on Google, you can rest assured that our smart tech and team-based approach have been tried and tested. 
Want more insights into the world of property management and real estate?
Subscribe to our FREE monthly newsletter for the best property content on the internet!
Disclaimer: The information provided on this blog is for general informational purposes only. All information is provided in good faith; however, we do not account for specific situations, facts or circumstances. As such, we make no representation or warranty of any kind whatsoever, express or implied, regarding the accuracy, adequacy, validity, reliability, availability or completeness of any information presented.
This blog may also contain links to other sites or content belonging to or originating from third parties. We do not investigate or monitor such external links for accuracy, adequacy, validity, reliability, availability or completeness, and therefore, we shall not be liable and/or held responsible for any information contained therein.