Are you a :Different landlord or thinking of becoming one? With our all-new home Owner App you can review all the important details regarding your investment properties easily in the palm of your hand! Read on to see the key features of this release.
Our intuitive home screen allows you to view all the vital information regarding your property in one quick glance. It has everything from your weekly rent to number of months left of lease to maintenance requests by tenants all displayed in a clear, easy to read format. Be easily up to date with the happenings of your property with this one page.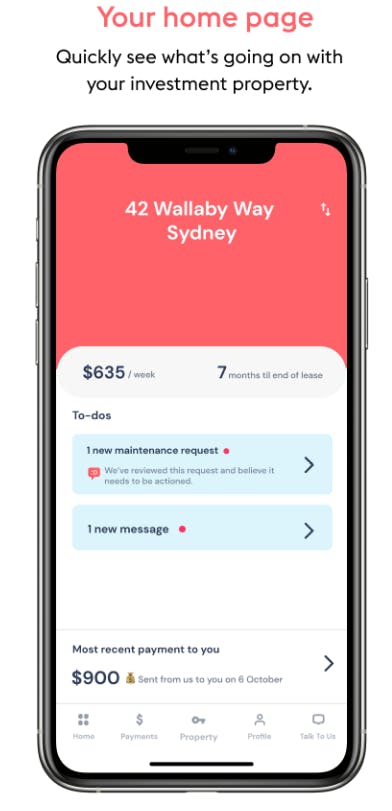 Want to know the specific details regarding your lease? Welcome to the "Property" page. Here you'll find the amount of weekly rent your property is being leased out for, the exact number of days and months left on your lease, and the details of your tenants.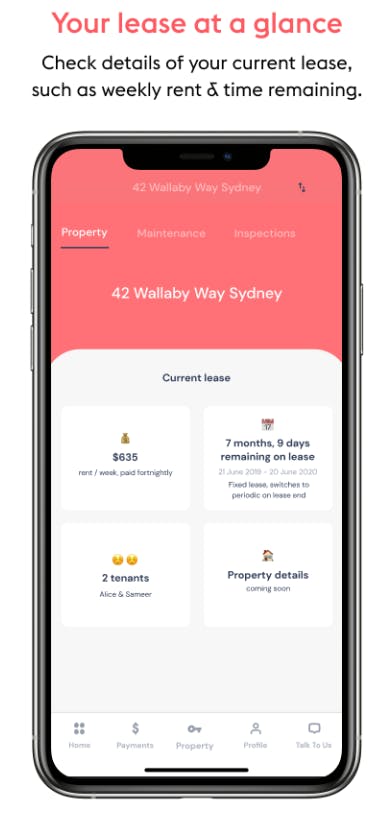 In the Maintenance screen, you can review and manage any pending maintenance all in just a few clicks. You'll be able to view all maintenance requests from past to present and see their status as well as receive updates on the repair.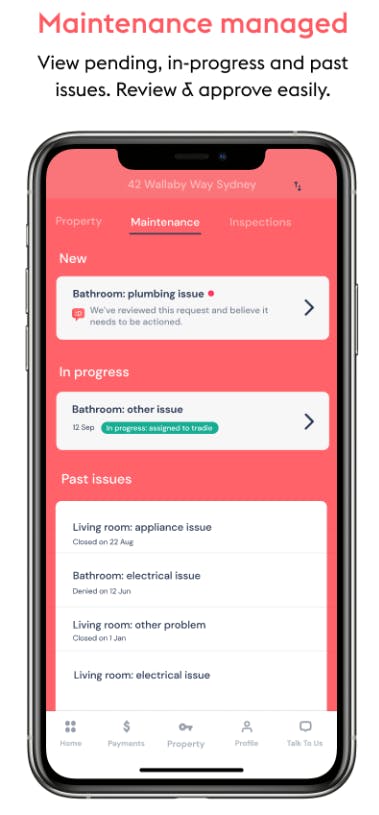 On the payments page, you can easily track all ingoing and outgoing income and expenses as well as access any historic data. All the finances related to your property will be consolidated on this screen so that you can view your income easily and quickly.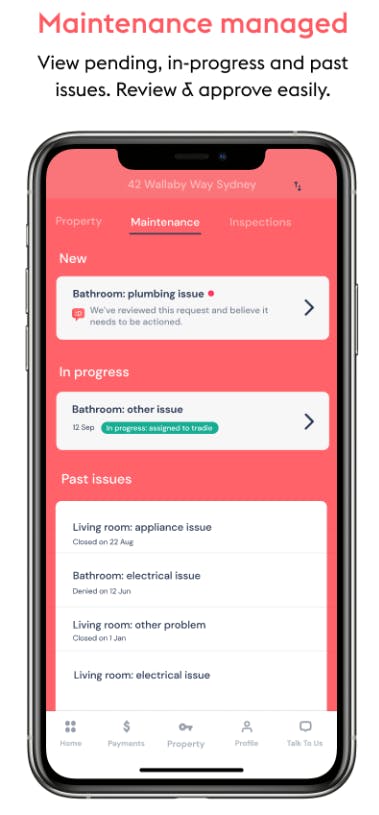 Chat with our team on the go. Our in-app chat connects you with a member of our local team so that you can receive a response to your inquiry anytime, anywhere.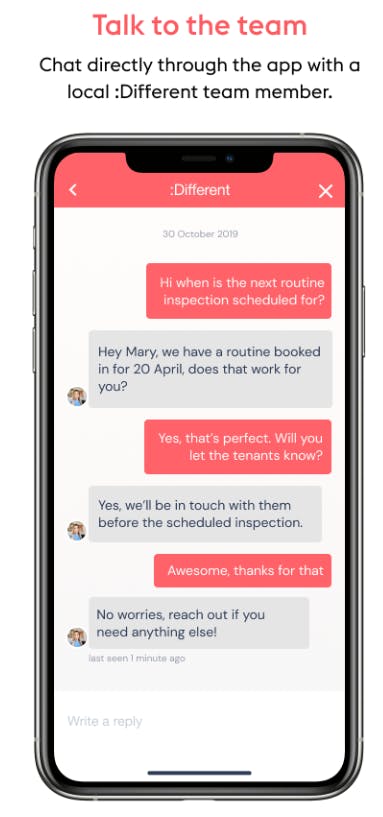 As this is the first release of our app, we openly encourage feedback so that we can make changes and improve the overall experience. To download our app, simply head to the App Store and search 'Different Technologies'.