Property management explained
Myth: "Property management is just collecting rent"

Different types of property management
What is commercial property management?
What is residential property management?
Traditional property managers 
New model property managers
Self-managing property (DIY property manager)
Whilst it may seem like a good way to save money, managing properties yourself can cost a lot of time and effort, especially if you own multiple properties, have a full-time job or own properties outside of your own state.
Pros of self-managing an investment property
Cons of self-managing an investment property
Who is a property manager?
A property manager is a paid professional who manages your real estate portfolio on your behalf.
Duties and responsibilities of a property manager role
The big picture is that your property manager should work in your best interest when managing your property.
1) Marketing your property
2) Screening suitable tenants
3) Handling your rental income and maintenance expenditure
4) Present for any problems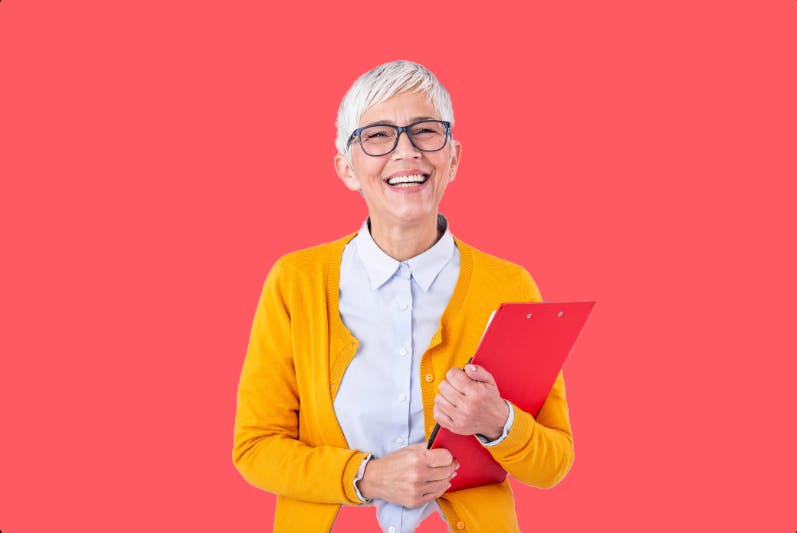 Benefits of using a property manager
Managing a property yourself vs using a property manager
Unable to list on the two most popular real estate portals in Australia.

Has to self-source for professional photos.

Has to create own listing description.

Greater reach through being able to list on more popular sites.

Experience in knowing how to attract the right kind of tenants.

Your availabilities can affect how frequently you can arrange for inspections.

A lot of time and effort spent going back and forth between your properties.

If you are busy, your property is likely to have more vacant time which means less income from rent.

Have to process applications and reference checks yourself.

No access to tenancy databases or credit check software.

Weekend, mid-week and private inspections, tenant database check, background checks, key handovers.

Experience in finding good tenants.

Can quickly place a tenant into your property (Average days on market for Sept 2020:

              25 days in NSW

              23 days in VIC)

Ongoing property management

Having to be available and respond immediately at any time to tenant requests or problems.

Staying on top of relevant laws and legislations.

Should problems arise, the need to deal with it yourself.

Takes care of your day to day property management needs whilst keeping you updated.

Has access to a wide range of contacts and can sort out problems with the property the minute they arise.

A middle-man between you and the tenant which frees up your time.

How to find a good property manager
You should always have an idea of what you're looking for before you start searching for a property manager. 
1: Establish your selection criteria
Three key factors you should be thinking about are price, service level and the ability to manage risks and achieve results.
2. Find a pool of property managers
As the old adage goes - don't put all your eggs in one basket! Make sure you keep your options open when finding a property manager for your property. We recommend having a pool of at least 2-4 property managers to interview and choose from.
3. Interview your candidates
When interviewing potential property manager candidates, some important questions to ask include their fee structure, their experience, their portfolio of properties, details on how they plan to manage your property and whether they will be managing your property personally.
4. Make sure you've made the right choice
The first 3 months with a new property manager are the most important! 
What a good property manager does for you
Good property managers give you a true 'set-and-forget' experience, where you rarely need to check up on your investment property.

How much does a property manager cost?
1) Percentage-based property management fees
This %-of-rent fee is only the cost for basic ongoing property management services. There are usually additional costs for other services.
Average property management fee by city
| | Average property management fee |
| --- | --- |
| | |
| | |
| | |
| | |
| | |
| | |
| | |
2) Flat-fee property management service
The key point of the flat-fee model is that it should provide transparency - you should know exactly what you're paying for and what you're getting.

What's it like to lease with a property manager?
The big picture is that a property manager takes all the burdens of leasing off your shoulders. Finding tenants is a difficult and time-consuming process, so that's a big reason why 80% of Australians hire a property manager.

Technology and property management
Technology will never replace people in property management. It's only a way to improve communication channels and reduce the amount of manual, repetitive labour property managers have to go through.
Benefits of technology and software for investment property owners
Streamlined communication channels
Better record-keeping with all your documents in one place
24/7 access to your investment property through the online property management platform or dashboard
Leveraging data and analytics
Benefits of technology and software for tenants
How do you know if a property manager is tech-savvy?

Myths of property management debunked
"I can only switch property managers at the end of a contract or when my tenant is moving out."
"My property manager has to live down the road from my property to provide the best level of service."
"If I pay more I will get better service."
"One single property manager is the best experience for me and my tenants."

How to manage multiple rental properties
Challenges of self-managing multiple properties
Using different property managers for each individual property
Using one property manager for multiple investment properties
How :Different helps multi property owners - a solution

Property manager difference across states

Property managers and your tenants
A property manager will act as the mediator between you and the tenant.
What it's like for a tenant to deal with a property manager
How property managers help owners with tenants
Tenants' rights in Australia

Our tech streamlines processes to provide owners and tenants with full visibility of all of the stuff that matters.
Our team of property managers