Now that you're the proud owner of a property, what's the next step you need to take? Have you thought about the day to day aspects of property management? If you're doing your research to learn everything you need to know to handle your rental property, then by the end of this blog, you'll have the answers to the questions you have in mind.
Understanding what a property manager's duties and responsibilities are will help you decide whether you want to do it by yourself or entrust it to a reputed property manager. Property management covers a broad spectrum of duties, from finding good tenants and maximising rental income, to ensuring that the property is in its optimal condition. This means overseeing financial matters, legal aspects, and even maintenance budgeting.
You'll be able to make effective hiring decisions once you get a good grasp of what property manager duties are. This will save you money, unwanted stress and no doubt a lot of time. But if instead, you choose to manage your rental property yourself, then you'll at least have a checklist of items to consider.
Eager to know these? Read on.
What are the duties of a property manager?
The services noted in your property management contract will determine the services your property manager will carry out on your behalf. In general, property manager duties and responsibilities cover aspects such as marketing your property, screening suitable tenants, and handling your rental income and maintenance expenditure
The purpose of using a property manager is to have an expert manage your investment property. It's the most common way for investment property owners to reduce their risks, increase their returns and cut down on their time commitment to properties.
What is a property management agency's responsibility?
Your property management agency's responsibility, at the most basic level, is to prioritize your best interest when making decisions for your house or apartment. More specifically, the roles and responsibilities of property managers include:
The answer to the question, 'what does a property manager do?' lies in their main responsibility, which is helping you earn the best return on your real estate - by maximising your rental yield, you'll be able to enjoy higher cash inflows. 
To do this, a property manager will carry out property appraisals and analyse the rental rates in the market. This will prevent you from charging inflated rates that reduce the appeal of your property among potential tenants. If you set the rent too high, your property is more likely to remain vacant, which means that you'll potentially be losing out on weeks' worth of rental income. Of course, charging too little is also unideal. 
The benefit of having a property manager is that they'll save you the trouble of setting inappropriate rental rates. They constantly monitor market conditions and offer you timely advice on raising and lowering rental rates.
Collecting rent and chasing any arrears
A property manager will ensure that an efficient system is in place to collect the rent from tenants. If the tenant is late on payments, the property manager will also follow up to ensure your rental income isn't unnecessarily delayed.
Finding good tenants and long-term lease agreements
While chasing up arrears is part of a property manager's job, the key is to solve the problem before it becomes a problem. A great property manager will have a rigorous tenant screening process in place to find you reliable tenants from the outset. 
In a survey we conducted with 200 investment property owners, we found that 21% of owners listed "finding good tenants" as one of their top three challenges. Interestingly, an additional 11% of property owners were dissatisfied due to low quality tenants. 
However, as specialists in the industry, property managers have the resources to find you high-quality tenants who both respect your property and pay rent on time. We'll cover this in more depth in section 2 of this article.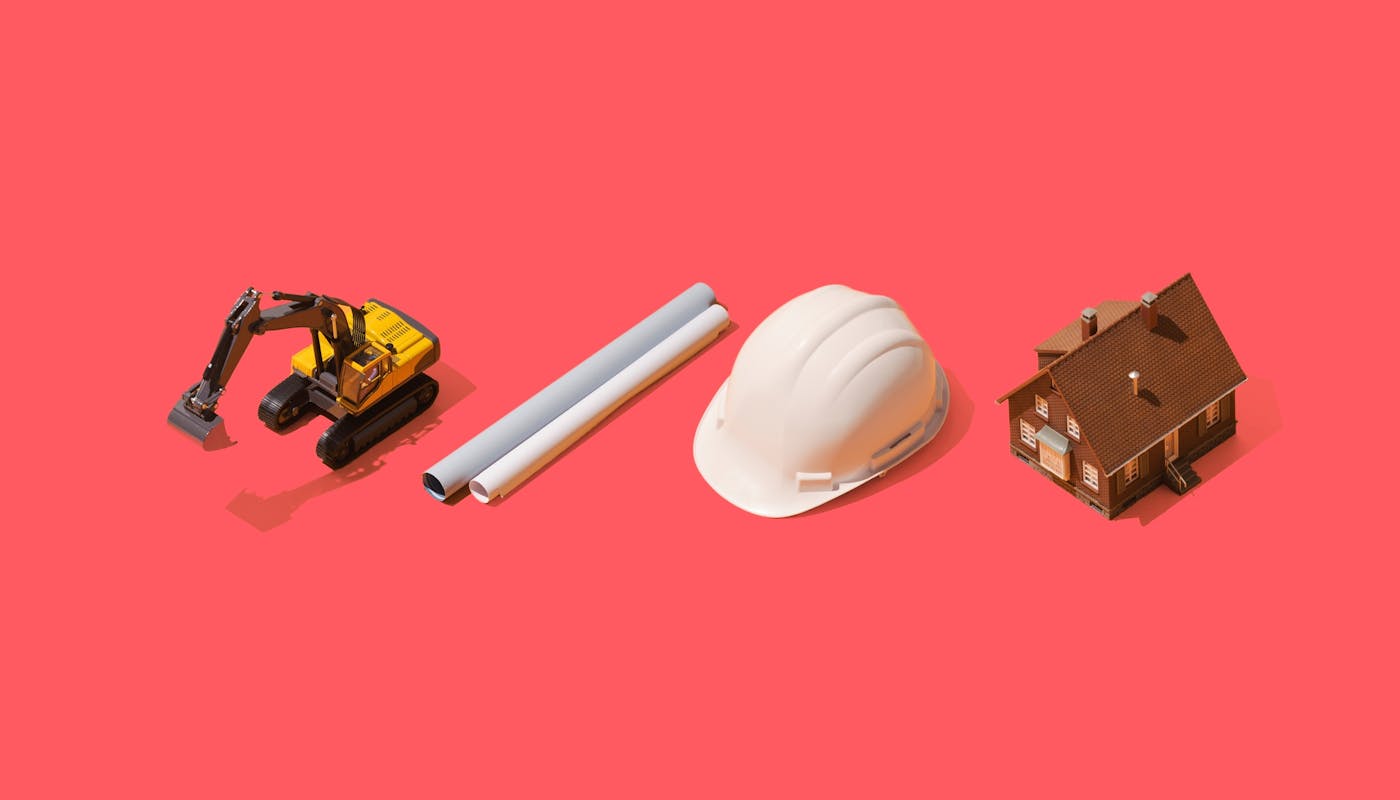 Part of owning an investment property involves ongoing property maintenance and repairs to ensure that your property is in tip-top shape and your tenants are happy. A great property manager will not only maintain efficient communication with your tenant to make sure they're on top of these issues, but also liaise with a network of trusted technicians and tradies to ensure you're getting the most competitive price.
If you'd like to learn more about how you can master property maintenance to increase the rental yield of your property, you can read our property maintenance tips & advice here.
Conducting routine inspections
A property manager will inspect your property on a regular basis and keep you up-to-date with regular and routine inspection reports. These can help you identify any upcoming short-term repairs and long-term capital expenses that need to be addressed, which is incredibly helpful when you're estimating your budget for maintenance costs.
All your property-related payments can be handled by a property manager. This includes settling utility and water bills, along with council rates and strata levies. The payment of these bills are often adjusted from your rental income. 
Being organised is key to staying ahead in all your property affairs. This can take a great chunk of your time, but a property manager documents all the information relevant to your rental property for you. This includes record-keeping, maintaining leasing agreements, postage, handing over the key to tenants, and preparing annual statements.
No property owner enjoys receiving text messages from tenants about maintenance issues at 8pm on a Sunday night. Maintaining these kinds of communications can be a pain for owners, but it's something that a property manager can help with. 
A great property manager will maintain efficient communication and is responsive to both tenants' and owners' requests. They will ensure that tenants are happy by looking into their complaints and concerns.
Likewise, they'll work alongside property owners' expectations. This can range from finding out what the owner's preferred communication method is, to carrying out maintenance repairs - with or without the owner's approval - as previously agreed. Ultimately, a property manager understands the degree to which a property owner would like them to be proactive and make decisions on behalf of them.
Prepare for tribunal proceedings
A property manager can represent you at the tribunal if there are disputes with the tenants that cannot be resolved with non-legal mediation. They'll support your case with evidence such as records of late payments, photographs of any damages to property, receipts, and copies of letters and any other correspondence. This will help you to present a better case at the tribunal hearings. 
Stay up-to-date with tenancy laws 
It's important to know the current laws and regulations related to rental property, in case either party outsteps the legal boundaries expected from a landlord-tenant relationship. For this reason, a property manager will stay on top of legal tenancy developments while keeping the owner up-to-date. 
Give you confidence in the quality of their service 
While this isn't something that all property managers can provide, it's no doubt something that the best property managers treat as part of their duties and responsibilities. A great property manager will make sure to keep you in the loop about everything that's going on with your property - not just if something has gone wrong. 
To help with this, you might want to look for a property manager who specialises in long-term, residential properties, rather than one who also manages short-term rental properties and/or sales. This way, you'll be working with an expert who's likely to dedicate their resources into building a focused skill set. Their learnings will convert to better quality decisions and competitive prices for your investment property!
How can you find out whether your chosen property manager offers all these services, and if they do, how much they charge?
You can start by looking for a property manager responsibilities list on their website - if you struggle to find one online, they should be happy to talk on the phone or meet with you in person. 
If you choose to do this, there are a couple of things you should keep in mind when thinking about how to find a good property manager. These include but aren't limited to: what to ask a property manager in an interview, making sure they have enough experience, and gauging whether or not they're constantly looking for areas of improvement.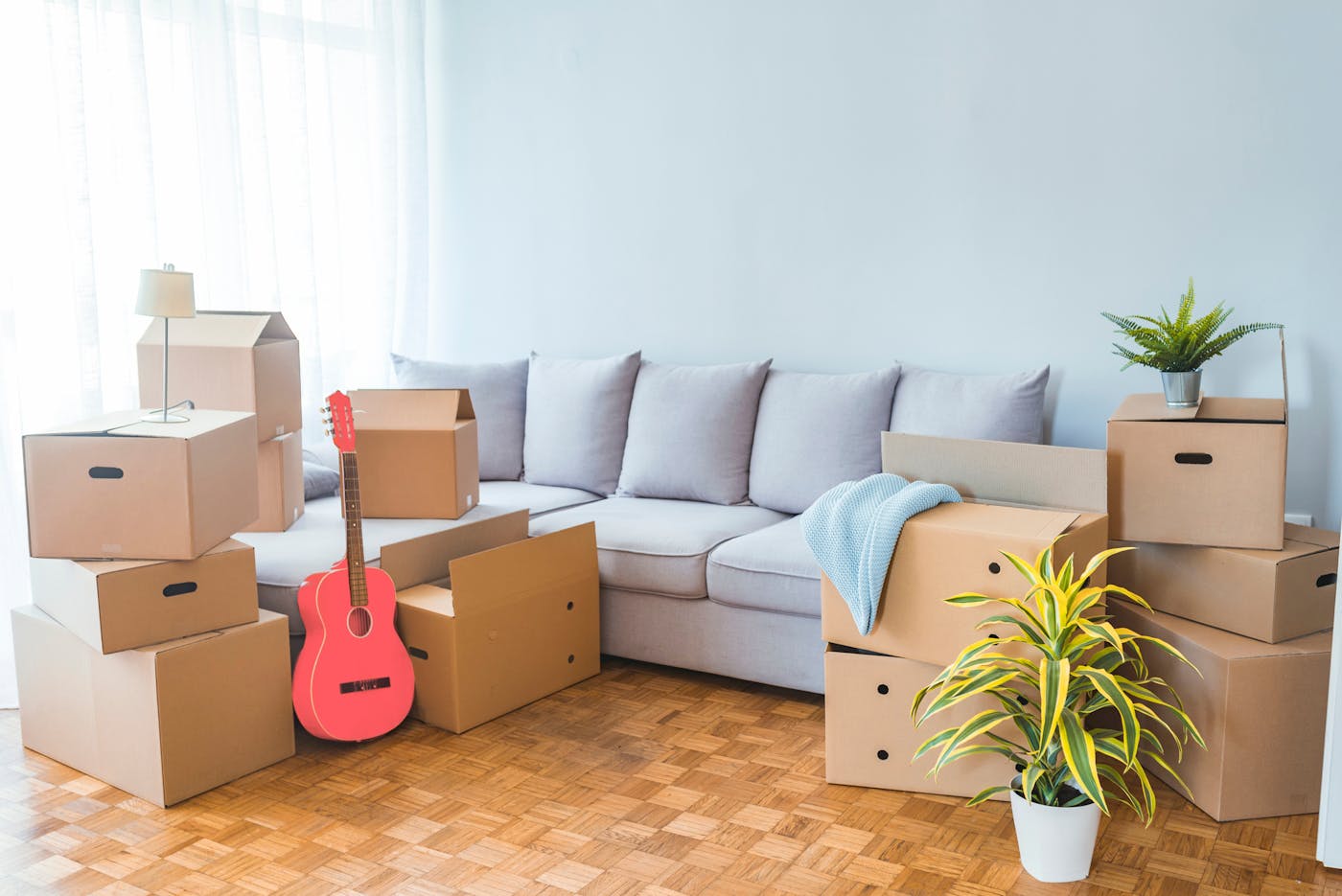 Everything you need to know about tenants and occupancy
How does a property manager find new tenants?
From advertising to applications, a great residential property management firm will take several steps to ensure you find the most ideal tenant for your property. These include:
Organising real estate photography - Professional pictures, taken as per industry standards, help to bring out the best of your rental property. This can make it more attractive and improve the demand for your property among potential tenants. 
Creating walkthrough videos and floorplans - These allow prospective tenants to get a sense of what your property offers. A technologically-advanced, market-oriented property manager may even offer 3D virtual inspections which allow tenants to step foot into and explore the property from the comfort of their own homes. This also eliminates the hassle of arranging property viewings to new tenants while the current tenants are still residing there. 
Advertising your property - A great advertising campaign will include both online listings and physical leasing signage at the property. Online listings are often posted on a property manager's website and free listing websites, and some property managers will get you premium ad placements on popular real estate websites such as realestate.com.au and domain.com. This increases the views and possible inquiries for your property due to its high reach. 
Running open homes - A well-trained property manager will talk to potential tenants at an open home and get to know them as people - as a first step - to gauge if they're suitable. They then gather feedback and follow up to determine whether the property seekers are interested. If so, they move onto the next step - screening potential tenants.
A great property manager will take all the necessary steps to ensure you find the most ideal tenant for your property.
How do I screen tenants and what questions should I ask? 
When you're screening a tenant, make sure to cover details about their jobs, monthly income and credit score. Similarly, find out how many people will occupy the property. Enquire why they're moving, whether they have any pets, and also about their smoking habits. It's also wise to make sure they provide references so that you can cross-check their answers with their previous landlords.
If instead, your choice was to work with a property manager, you should get a better idea of how they assess tenants by reading up on how they find the right tenant for your property. This includes checking tenant applications against tenancy databases to filter the good from the bad applicants. Likewise, calling up their references, conducting individual interviews and examining employment tenures is a part of the verification process.
Everything you need to know about finances and fees 
What is included in property management fees?
Most property managers charge a percentage-based fee which ranges by location. If you're in Sydney and Melbourne, you might expect to pay the average of 5.5-6%. If you're in Brisbane, the fee currently averages around 9%. However, there is no hard and fast rule stating what is and isn't included in this fee - while some property manager fees are all-inclusive, many others will charge you extra for services like lease renewals, admin, and tribunal preparation.
As a general rule, however, you can expect the ongoing management fee to include rent collection, follow-ups on arrears, management of your bills (like council rates, water and strata), and maintenance. Here's a more in-depth breakdown of property management fees. 
Remember, because of the opacity surrounding costs in property management, it can be hard to be confident you're paying a reasonable amount. So ensure you find a property manager who is transparent about their fees.
Confusing and overcomplicated property management fees which make property owners unsure what they're paying have always been a problem in the industry.
What are the value add-ons to expect from property managers?
Value additions will differ from manager to manager - however, it can be useful to partner with an accountable property manager who specialises in long-term residential properties. This not only ensures that they're focused on your type of rental property specifically, but also means that they're more likely to have the resources to constantly be improving their service provision for owners. 
Value add-ons will differ from property manager to property manager, but should always be focused on making life easier for the investment property owner.
This well-organised and accessible information means one more extra perk: sorting your tax-time documents will be a breeze, especially with our EOFY pack which you can simply download and send to your accountant.  
We're constantly on the lookout for better ways to address your needs, and we're ready to give you that for a fair price.
How :Different overlooks your property portfolio
The great thing about working with a trustworthy property manager is the knowledge of industry tips and trends they could share with you. If you're looking to build your investment property portfolio, :Diffferent's local property experts are always happy to have a chat. The team is available over the phone, through email, and the app to take care of any property matters you need help with. We make your property concerns our top business priority.
Congratulations! You've just finished our simple course on understanding residential property manager responsibilities. Although you're no longer a novice, we recommend you to book a call with :Different today to broaden your knowledge. If you need the guidance of a property manager, now you know who you can talk to.
Also, :Different provides real estate news, market insights, and guides for its stakeholders to keep them up to date with the industry.
Want more content on property management and real estate?
Subscribe to our FREE monthly newsletter for the best property content on the internet!
Disclaimer: The information provided on this blog is for general informational purposes only. All information is provided in good faith; however, we do not account for specific situations, facts or circumstances. As such, we make no representation or warranty of any kind whatsoever, express or implied, regarding the accuracy, adequacy, validity, reliability, availability or completeness of any information presented.
This blog may also contain links to other sites or content belonging to or originating from third parties. We do not investigate or monitor such external links for accuracy, adequacy, validity, reliability, availability or completeness, and therefore, we shall not be liable and/or held responsible for any information contained therein.